DO YOU BELIEVE IN CREATION OR EVOLUTION?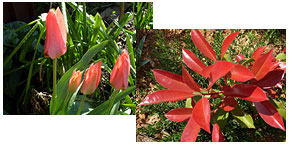 This question is of vital importance to the Sabbath keeper. It is impossible to be a Sabbath-keeper and believe in any form of evolution.
Evolution paints a picture of a slowly changing, developing and improving world with its animals and wildlife. This is what is shown in practically every nature programme on television. Evolution is taught in schools as a scientific fact, whereas it is no more than a theory, which began in the 19th century. There are those that believe that from a chemical soup in a swamp simple life began and developed. Others add a flash of lightning to the occasion as the electrical trigger of life. There are others who believe that God was involved but that He just set the process running and allowed it to develop as it would by trial and error. Still others believe that God took a para-hominid animal that had already developed and breathed His Spirit into Him thus making Him a man to have reason, intelligence, and understanding with an enlarged forebrain. This gave him dignity and glory and spiritual potential.
There are many differing views of evolution. By contrast, God has one truth, so simple that even a child can understand it. To believe God's truth does not make one intellectually inferior, as is frequently taught today. God can take us from an initially simple concept, into areas where we have to admit defeat in trying to understand His ways. Under a microscope the stamen of a flower becomes increasingly more complex with each magnification. Man-made fibres however become coarser and show more roughness and imperfection. God's workmanship becomes all the more remarkable; we are left amazed and humble.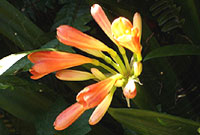 Today's evolutionists are promulgating the thinking that humankind is due to make a leap in mental evolution, which will, in turn, change and transform the world, as we all perceive our life and responsibility in a new way. The teaching of evolution is that there is no sin, only mistakes, as we progress towards better things. During the time this has been happening, which is said to be many millions of years, there has been death and destruction.