THE SABBATH IN THE GOSPELS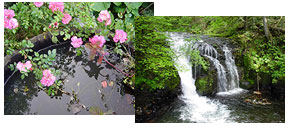 What happened to the guardians of God's Law?
The Children of Israel had been appointed by God to be the guardians of His way of life. They were to be 'in the midst of many people as a dew from the Lord, as the showers upon the grass' Micah 5:7. The temple too, was to be known as 'a house of prayer for all people.' Isaiah 56:7. He had given them the responsibility of being the stewards of His goodness and blessing to the world around but they had failed and disappointed Him. For seventy years God allowed them to be taken into captivity to Babylon away from their own Promised Land, their temple was destroyed, and the things connected with their worship of God desecrated by a foreign king. This was a turning point in their Sabbath keeping, but it still did not fulfil the purposes of God because they did not obey in the way God had planned – by love and faith in Him.
The turning point from idolatry to legalism.
When they returned from the captivity to their homeland, there was indeed, a determination to keep the Sabbath perfectly and honour God as the Creator without idolatry, not doing those things which brought His name into disrepute with the nations around them. As they reviewed the times when they had failed God in His purpose for them and that had led to their captivity, they determined to do better with this new opportunity. It is interesting to note that they again made promises just like they did at Sinai. It says in Nehemiah 10:29-31 that they 'entered into a curse, and into an oath to walk in God's law … and if the people of the land bring wares or any victuals on the Sabbath day to sell, that we would not buy it of them on the Sabbath.' They knew what they should be doing, but once again, they showed that they were not giving their hearts to God in love, and knowing their weakness, relying by faith in God's power to keep it.
After the captivity a new form of worship was developed – synagogue worship.
The synagogues were places built in each community (bringing-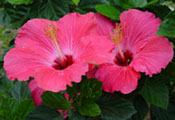 together places) so that people could meet to worship Sabbath by Sabbath and hear the word of God read and join in prayer. Until now worship on Sabbath had been in the family, with three annual pilgrimages to the temple in Jerusalem for special feasts – the Feast of Passover, the Feast of Harvest, and the Feast of Ingathering, also a harvest feast but later in the year. These feasts continued