THE SABBATH OF GOD IN CATHOLIC WRITINGS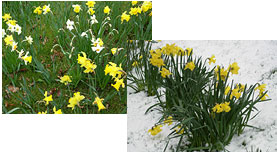 Thomas Aquinas: In speaking the change of the Sabbath from Saturday to Sunday said it was 'not by precept but by institution of the church and custom of the people.'
Q. Which is the Sabbath day?
A. Saturday is the Sabbath day.
Q. Why do we observe Sunday instead of Saturday?
A. We observe Sunday instead of Saturday because the Catholic Church transferred the solemnity from Saturday to Sunday.
Q. By what authority did the Church substitute Sunday for Saturday?
A. The church substituted Sunday for Saturday by the plenitude of that divine power which Jesus Christ bestowed on her.
The Convert's Catechism of Catholic Doctrine, Geiermann, 1977 ed.
Note carefully the words of the Bible by contrast, Hebrews 13:8 'Jesus Christ the same yesterday, and today and forever.' He is Lord of the Sabbath. Would He change His Sabbath without a new commandment or other significant sign or launch of the new day?
'You may read the Bible from Genesis to Revelation and you will not find a single line of authorising the sanctification of Sunday. The scriptures enforce the religious observance of Saturday.'
Cardinal Gibbons. Faith of our Fathers page 111.
Q Have you any other way of proving that the church has power to institute festivals of precept?
A. Had she not such power she could not have done that in which all modern religionists agree with her: she substituted the observance of Sunday the first day of the week, for the observance of Saturday the seventh day of the week, a change for which there is not scriptural authority.
Doctrinal Catechism, Keenan.
"The Catholic Church … changed the day from Saturday to Sunday … the Christian Sabbath is therefore to this day the acknowledged offspring of the Catholic Church … without a word of remonstrance from the Protestant world." Catholic Mirror, Sept 23, 1893.